In late December final testing was done on this new LPG version of popular DTF25.
The machine was lightly launched at Linkedin and pre orders started to come in immediately
The demand for propane equipment mostly comes from USA, South Africa, France and Australia but also from some other markets in Asia.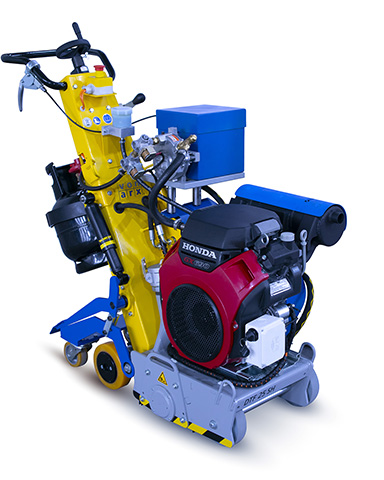 The upside of propane powered equipment comes where there is limited access to electric power. It gives the contractor flexibility on the jobsites. Also, comparing to electric motors the propane engine provides 10-15% more productivity.
DTF25SH LPG is build on DTF25 platform. Powered with 22HP converted Honda Engine and hydraulic traction system. It has fine depth adjustment and smooth, ergonomic transportation wheels.
DTF25 is the most flexible and durable concrete shaver on the market and belongs to out big sellers in the VonArx product offering. It cuts up to 1,2cm (1/2") deep and 25cm (10") wide.
Fredrik Åkermark