Robust and safe Dust Extractors designed to be connected to Scarfiers, Shavers, Grinders, and Saws.
Equipped with H13 HEPA filters, JetPuls filter cleaning, Longopac collection system and high-quality suction hoses.
Protect your staff and maximize your productivity by connecting your machine to Von Arx Dust Extractors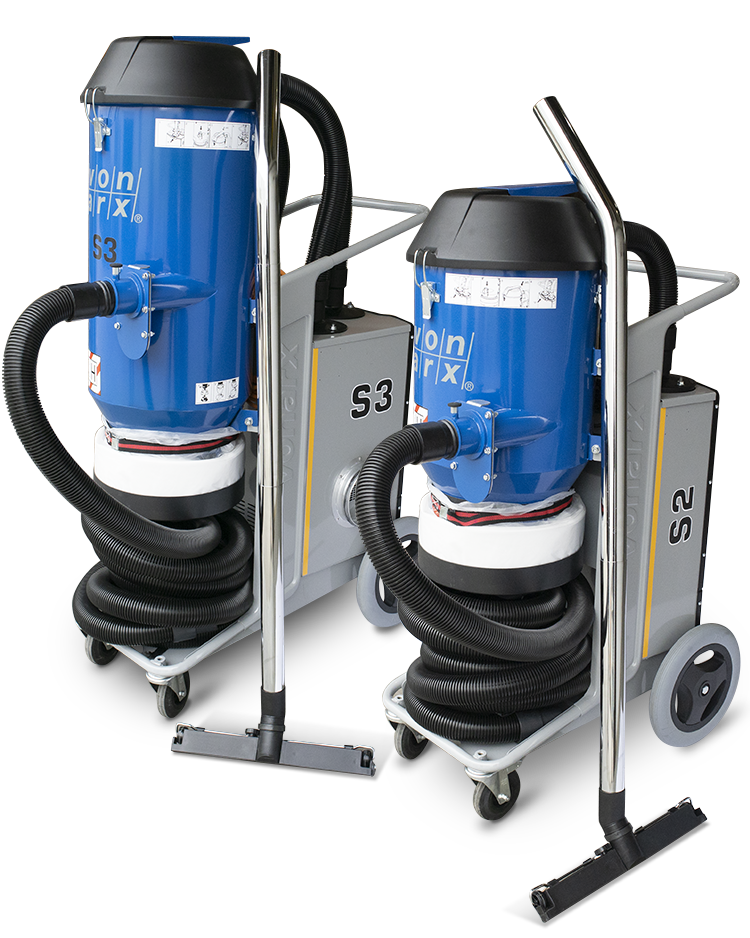 Experience unparalleled cleaning power with our single-phase dust extractors. With choice of 230V or 110V voltage options, these extractors provide optimal performance. Enjoy efficient dust capture with an airflow of 400m3 (235 cfm) and a powerful vacuum pressure of 22kPa (100″ water lift), while the conical polyester pre-filter and H13 HEPA filter ensure clean air. With the added convenience of jet pulse filter cleaning and the Longopac collection system, maintaining a dust-free environment has never been easier.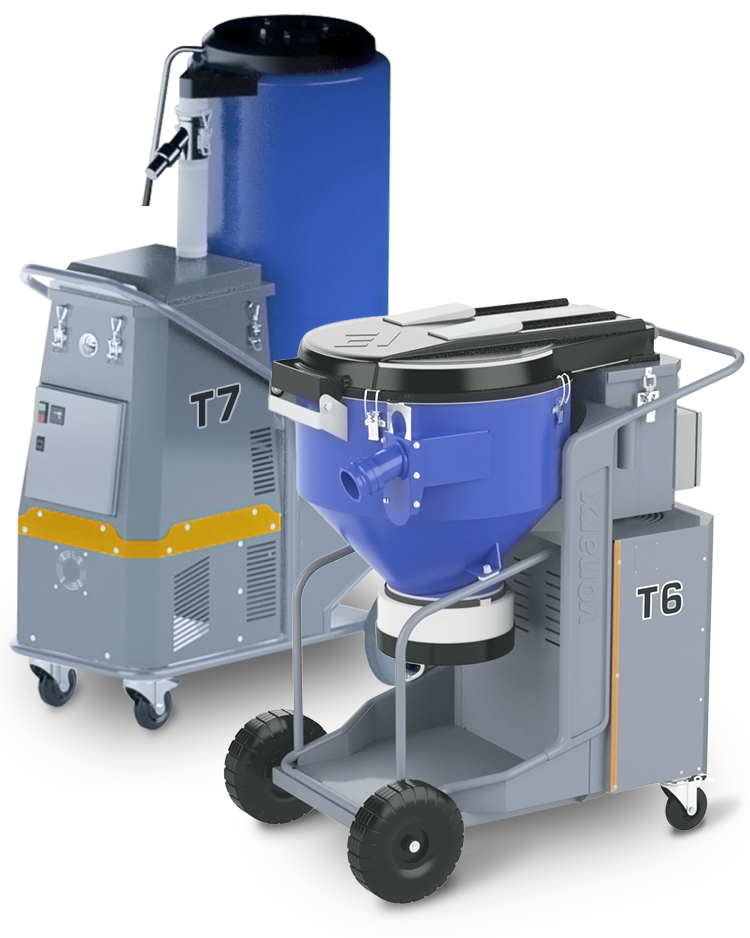 Introducing our high-performance three-phase dust extractors, engineered to meet the demands of the most challenging cleaning tasks. With an impressive airflow of 600m3, our extractors ensure efficient and thorough dust and debris capture.
Equipped with four conical polyester pre-filters and an H13 HEPA filter, our extractors provide exceptional filtration, trapping dust and allergens for improved air quality. Breathe easy knowing that the air you breathe is clean and healthy.
If you want any additional information, about the products or spare parts, please contact us and we will contact you back shortly.