Our Company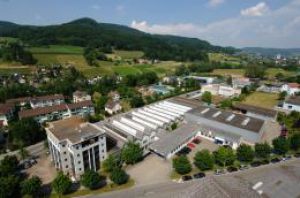 Von Arx was founded by Paul von Arx in 1941.
As an inventor, Paul von Arx produced a wealth of ideas enabling him to progress from mechanic to manufacturer. He has been awarded over one hundred patents for which he received the coveted "Mérite de l'invention" medal in Brussels.
Von Arx plc was set up as an industrial design and mechanical engineering enterprise. The company's big breakthrough came with the introduction of the Von Arx sheet metal guillotine shear. Manufactured up until the mid-'70's, the almost legendary metal shear still operates in certain places today.
However, the sheet metal guillotine shear was not Paul von Arx's sole success. He also developed the world-renown Von Arx surface preparation machines and pneumatic tools.
Since we are the actual manufacturers (production is based in Sissach near Basel, Switzerland), we are able to accommodate customer requests regarding development and customising Von Arx machines and tools.
In order to ensure the highest standards for our customers, we employ a highly qualified workforce. Our employees place great emphasis on quality and work with remarkable attention to detail. It is this emphasis on quality that has allowed our tools to set the benchmark in several categories.
From the beginning, our goal has always been to develop products of the highest quality and to work with venerated distributors worldwide to market these products successfully.
These company values are maintained just as resolutely today. The proof can be seen in our versatile range of surface preparation and pneumatic tool products, which have received outstanding customer approval around the globe for decades. 
You can find a list of recommended distributors under "distributors".